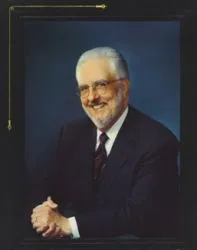 Ralph T. Mazzuca, D.D.S.
Washington, DC Dentist
Ralph T. Mazzuca, D.D.S.

Dr. Ralph Mazzuca has been in practice for over thirty-five years. He enjoys treating patients of all ages. He sees children, senior citizens, and everyone in between. His practice is a caring and comfortable environment with an emphasis on optimal oral health care and TMJ. Dr. Mazzuca takes the time to listen to each patient and provide the best dental services that are appropriate for them and their circumstances. Dr. Mazzuca is dedicated to continuing education and keeping abreast of the newest dental advances and techniques. He especially enjoys cosmetic dentistry and the smiles he can produce.
Dr. Mazzuca is a graduate of Georgetown University College and The School of Dentistry. He also has a masters degree in higher education from George Washington University and a culinary degree from L'Academie deCuisine. He also completed four levels at The Pankey Institute . He was a full-time associate professor at Georgetown University School of Dentistry for ten years while maintaining his private practice. Dr. Mazzuca is a member of the American Dental Association , the District of Columbia Dental Society and the Washington Dental Study Club. He also does volunteer dentistry at the Spanish Catholic Center.
Dr.Mazzuca enjoys spending time with his wife of forty years, his son and daughter and her husband and their four children. He also likes outdoor activities like walking, swimming, and gardening, and has a special love for cooking.